TWO TECHNICAL FIELDS : AVIATION & TOPOGRAPHY
Expertise & Strategy
We will propose the most optimized strategy to respond your needs.
Every characteristic of your project is important : country, region, weather, final use, accuracy, types of data... Each project has its technical and environmental characteristics to consider. Flying in Spain or with Island conditions will not be study the same way. Our large fleet of aircrafts and our various LiDAR sensors and cameras help us to offer the most optimized flight and data capture strategy.
IMAO expertise is focused on data acquisition and pre-process. We developed partnerships for post-processing and mapping.
Technical characteristics
LiDAR ACQUISITION
It's a revolutionary tool for many fields of applications : hydraulic studies, grid monitoring or implementation, archaeology…, mainly thanks to its products DTM, DSM or classification possibilities. With DTM, ground is clearly seen without vegetation and details can be detected easily.
Points cloud density from 1 to 25 pts per Sqm - Accuracy +/-2 to 20cm
We operate 3 differents LiDAR sensors from Riegl x IGI systems companies. Installed in the aircraft, they register millions of ground points with frequencies up to 400kHz. They are fitted with an Inertial Measurement Unit (IMU) and a flight management system CCNS4. Accuracy can reach +/- 2 to 20cm. The main advantage is quick acquisition: it's possible to acquire 1,000 square kilometers within 2 days of flight.
Adapted strategIES
Regarding to your project specifications, we can purpose a combined flight with 2 or 3 sensors:
With a medium format camera, you will increase your DTM and Orthophoto accuracy,
With both vertical and oblique medium format camera for very specific needs, ex: powerlines.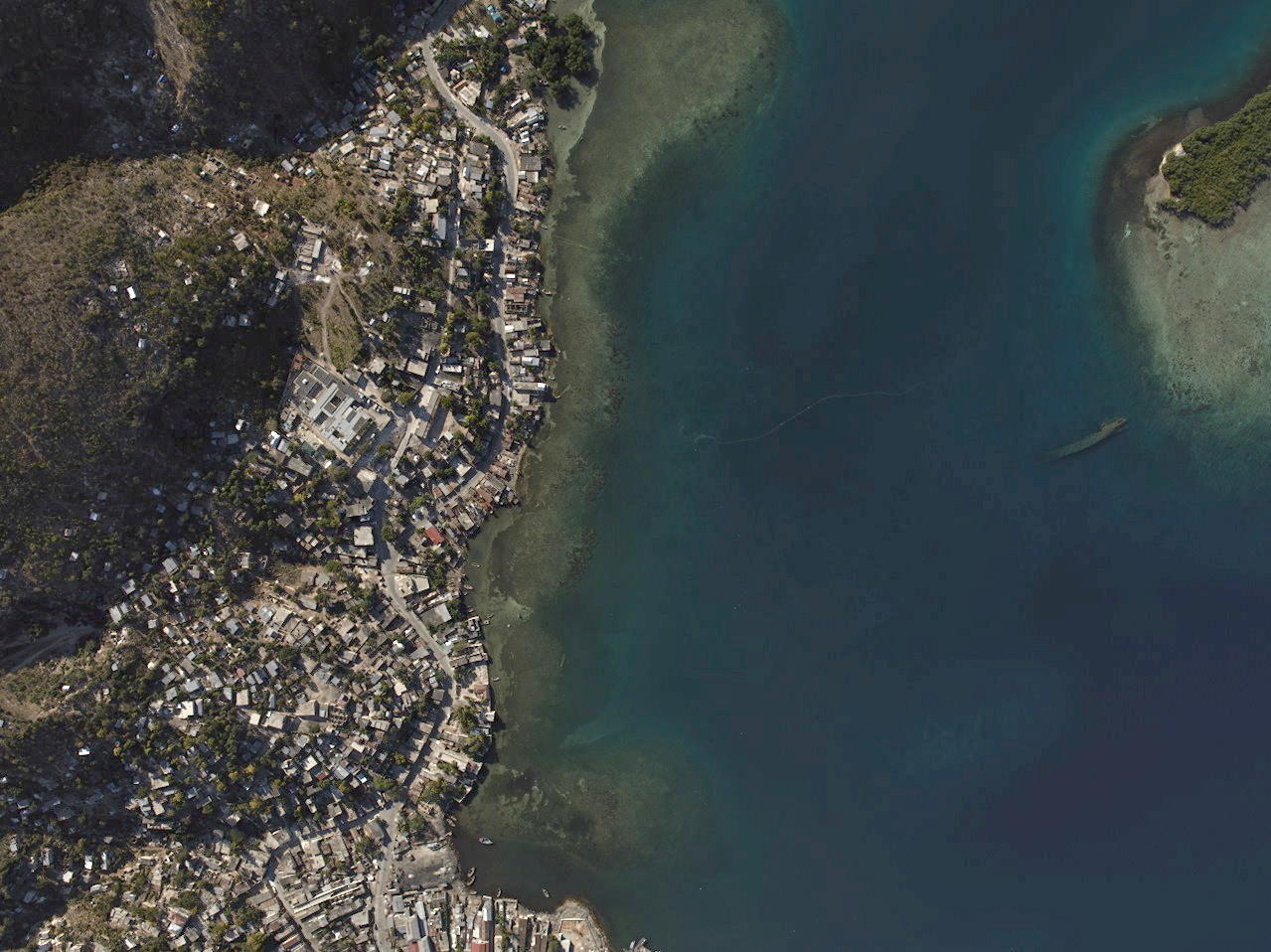 Technical characteristics
VERTICAL IMAGERY: GSD FROM 2CM TO 60CM
We operates 2 large format cameras Falcon P from Vexcel, 4 medium format camera from IGI Systems (39, 50 and 60Mpixels) y Phase One DC80 (80Mpixels). We will deliver post-process images in RGB or NIR of RBGI in 8bits or 16 bits.
Oblique IMAGERY: GSD FROM 2CM TO 20CM
In complement of LiDAR and Vertical Imagery, we can operate an oblique camera to provide images oriented with 45°.
The 3DCAM sensor was developed by IMAO and has 4 medium format oblique cameras oriented to 45°. These 4 angles more the vertical camera can be processed with a software to create urban 3D models. We provide the wall product with our UBICK solution, processed with Context capture® software.
UAV's are an interesting alternative for small superficies and limited precision needs. Whatever your project is, we evaluate the most optimized technology to be used regarding the specifications.
Technical characteristics
PHOTOGRAMMETRIC IMAGERY: GSD FROM 2,8CM TO 12,8CM
We operate 2 different UAVs :
Ebee Sensefly with digital camera Sony WX220 and multispec4 to provide NDVI images with 40min autonomy, weight of 0,7kg.
DJI Phantom 4 quadricopter with 20min autonomy, weight of 1,6kg.
Flight height is between 100m and 300m depending the UAV used. Images overlap : 80% longitudinal and 60% lateral.
Some informations :
Rental services
If you are like us, a data acquisition company and need some supports in a project, we can give you that help by providing an aircraft with its pilot qualified for data acquisition and sensor operation. We can also provide a sensor with flight management system and flight engineer.
Have a look on our scope.